A sampling of packaging pieces managed for consistency/style guide compliance/quality assurance. The Outdoor Products packaging shown was a redesign launched in 2019 on hundreds of products in Walmart, Target, Dick's Sporting Goods, and many other national mass market retailers.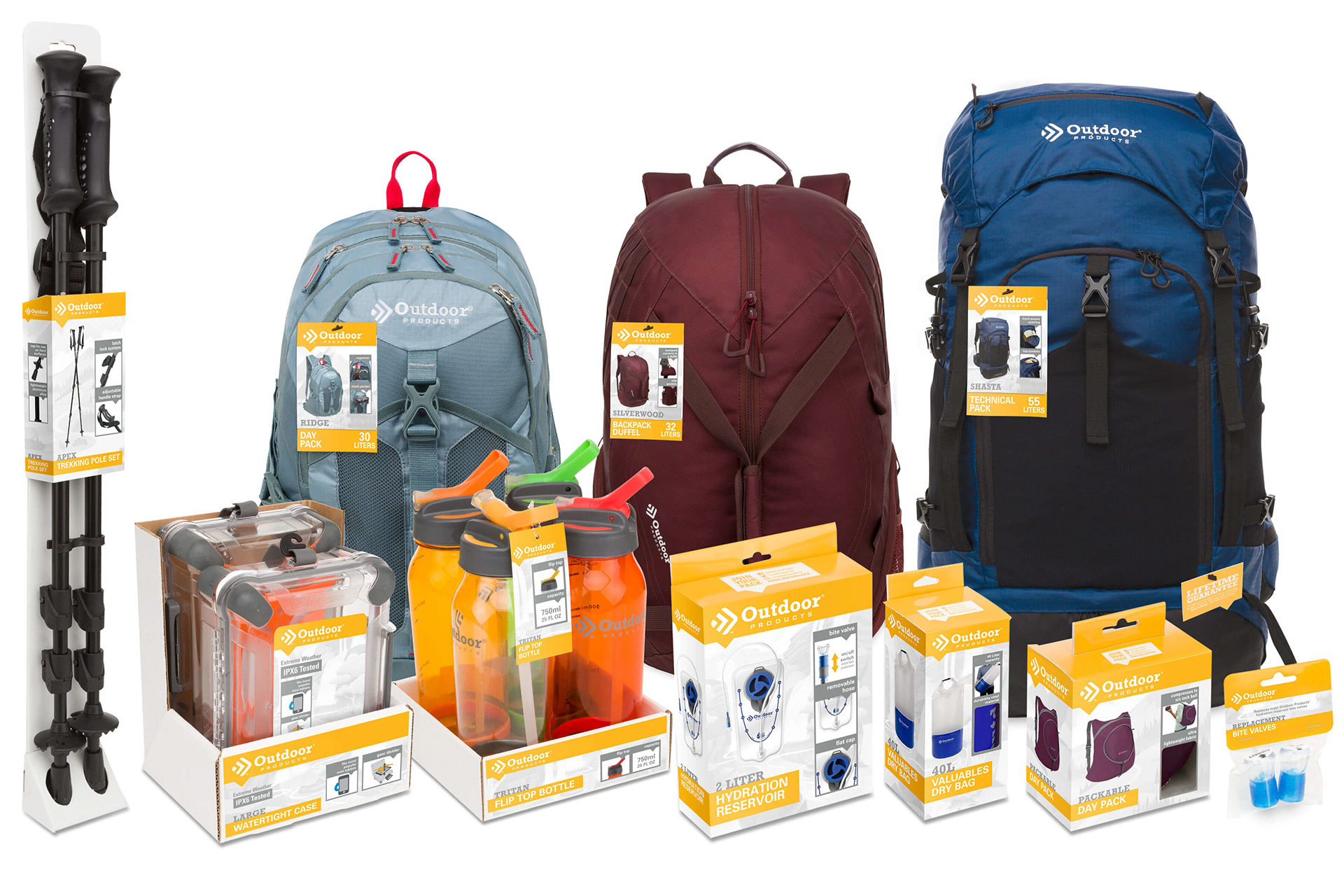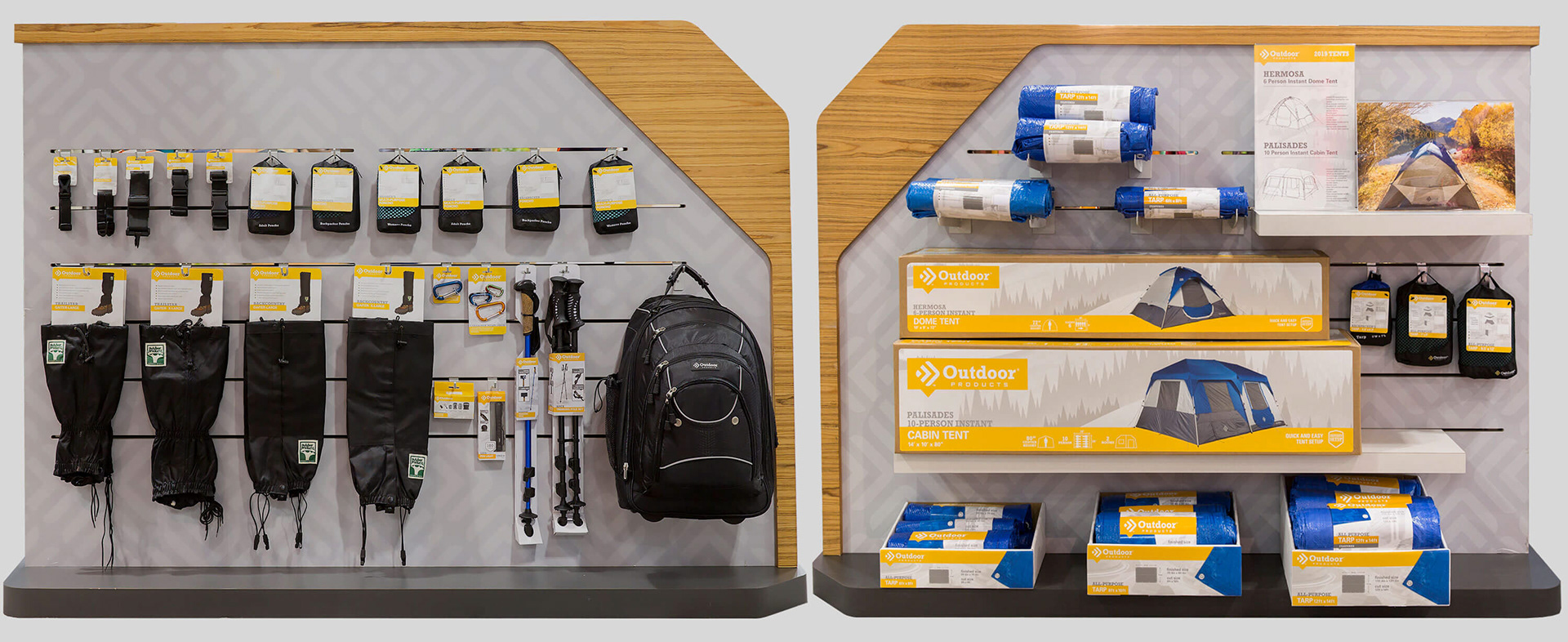 Some examples of colorups done over the years that went from concept to shelf.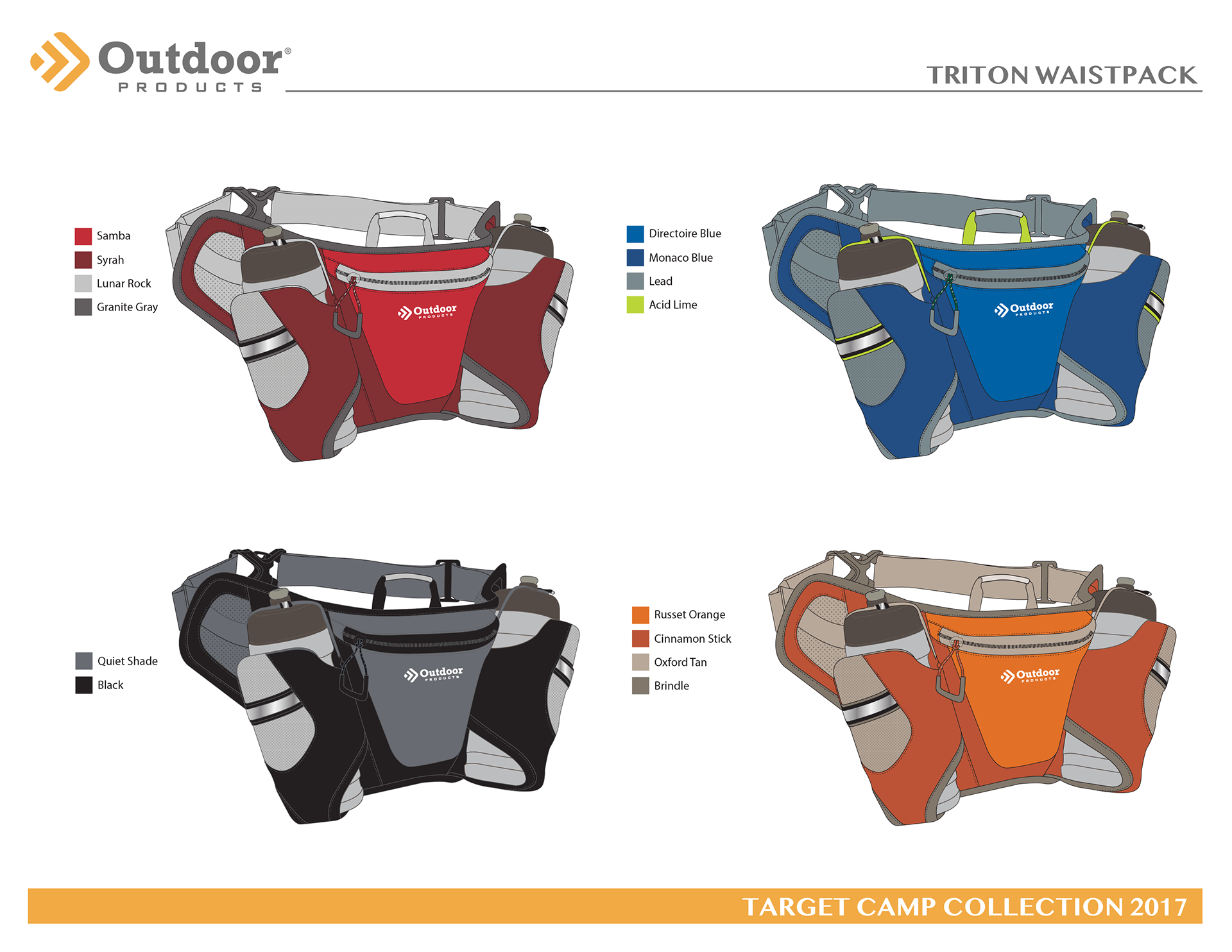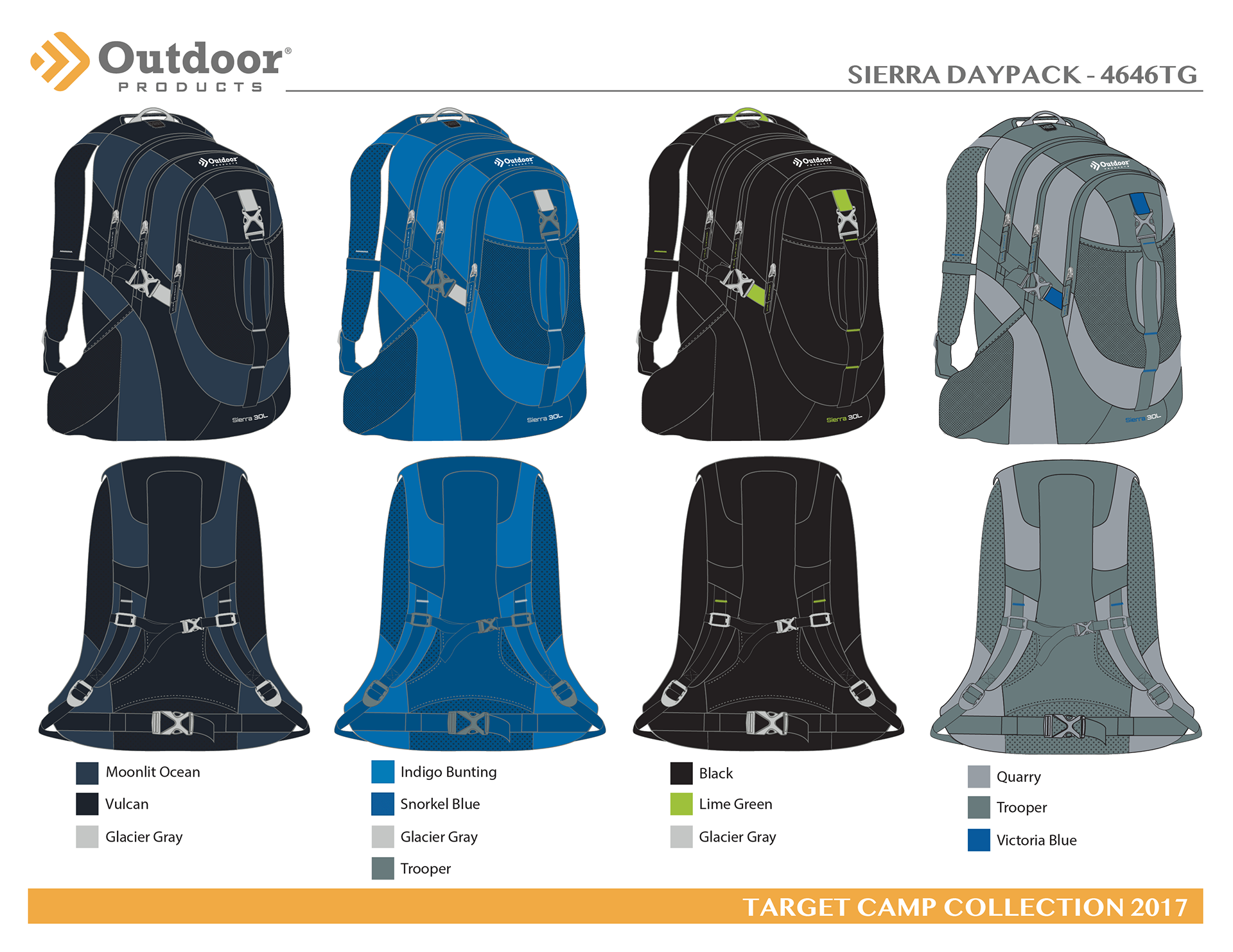 Images from the Outdoor Retailer trade show in 2018, showcasing not only the work I did on packaging and product color, but all elements of the trade show booth itself.