A trifecta of original "Steampunk Beer" designs. The beer style, though technically a "steam beer", cannot be called such due to another brand trademarking that style name. The brew master requested a nod to the term, so typographic easter eggs were designed into the lips and facial hair. Realistic can mockups were created in Adobe Dimension.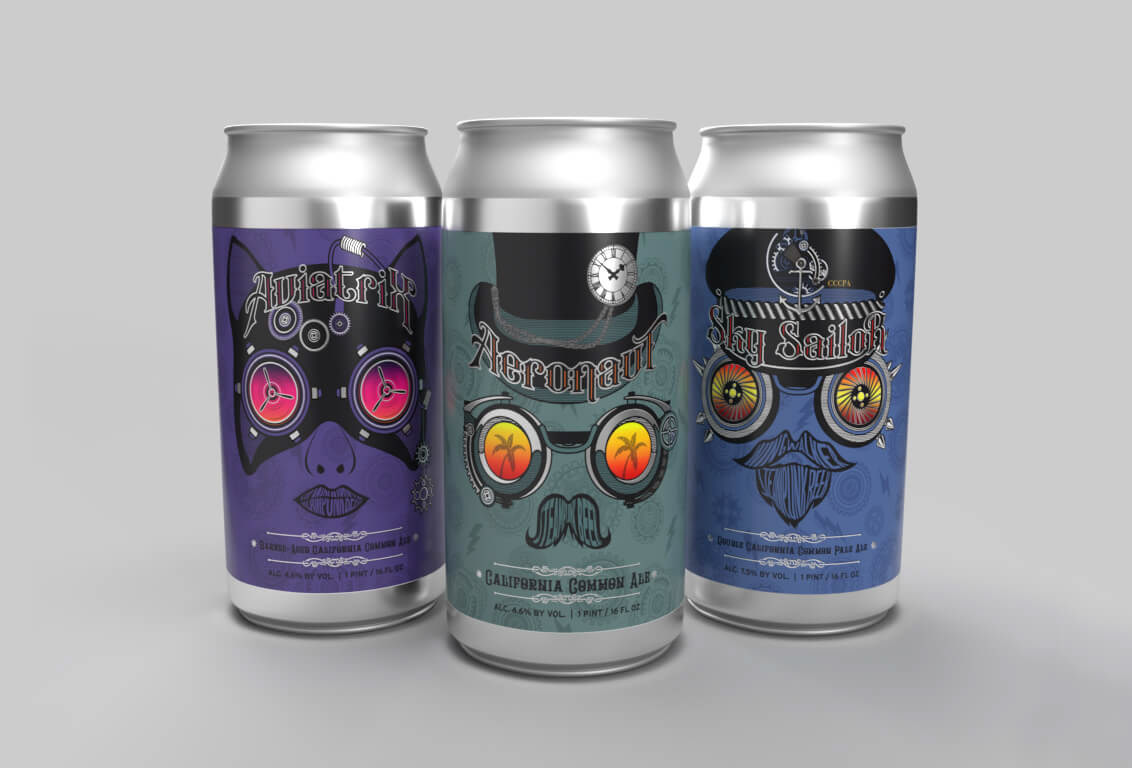 Photos of some of the actual cans I designed and the corresponding promotional coasters created to go with them.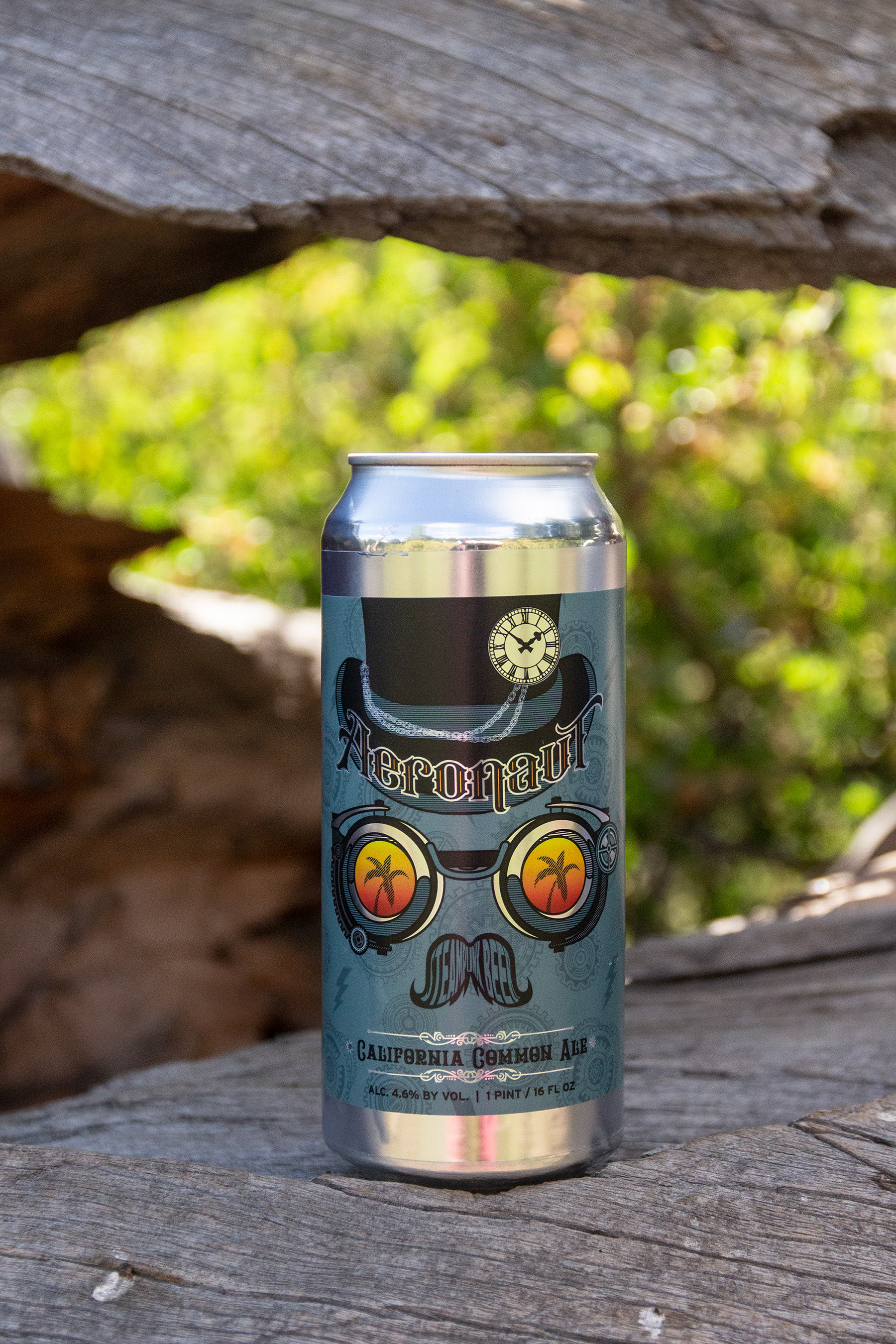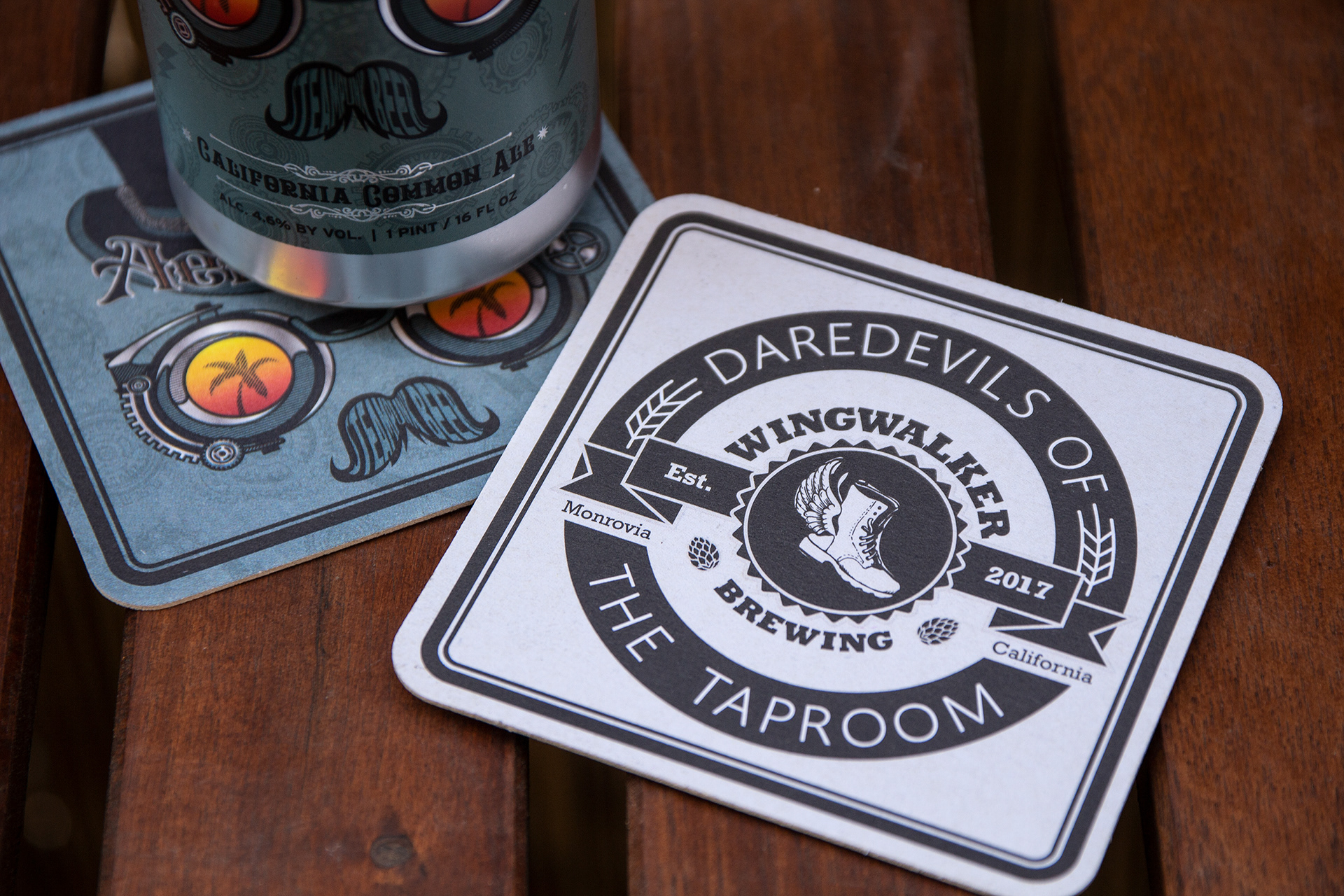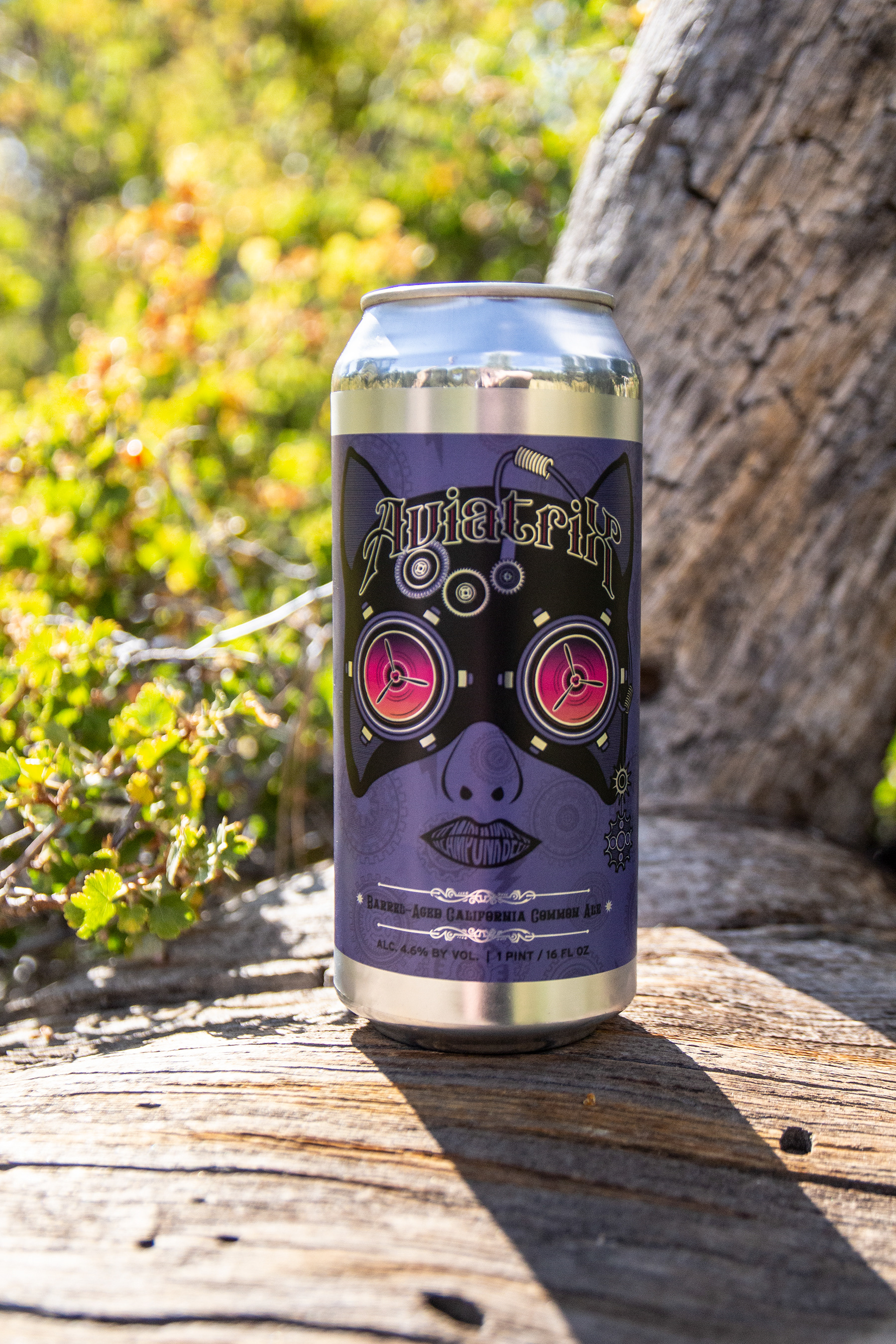 A representation of all cans I either directly designed or provided the art direction on. Realistic can mockups all created in the Adobe Dimension program.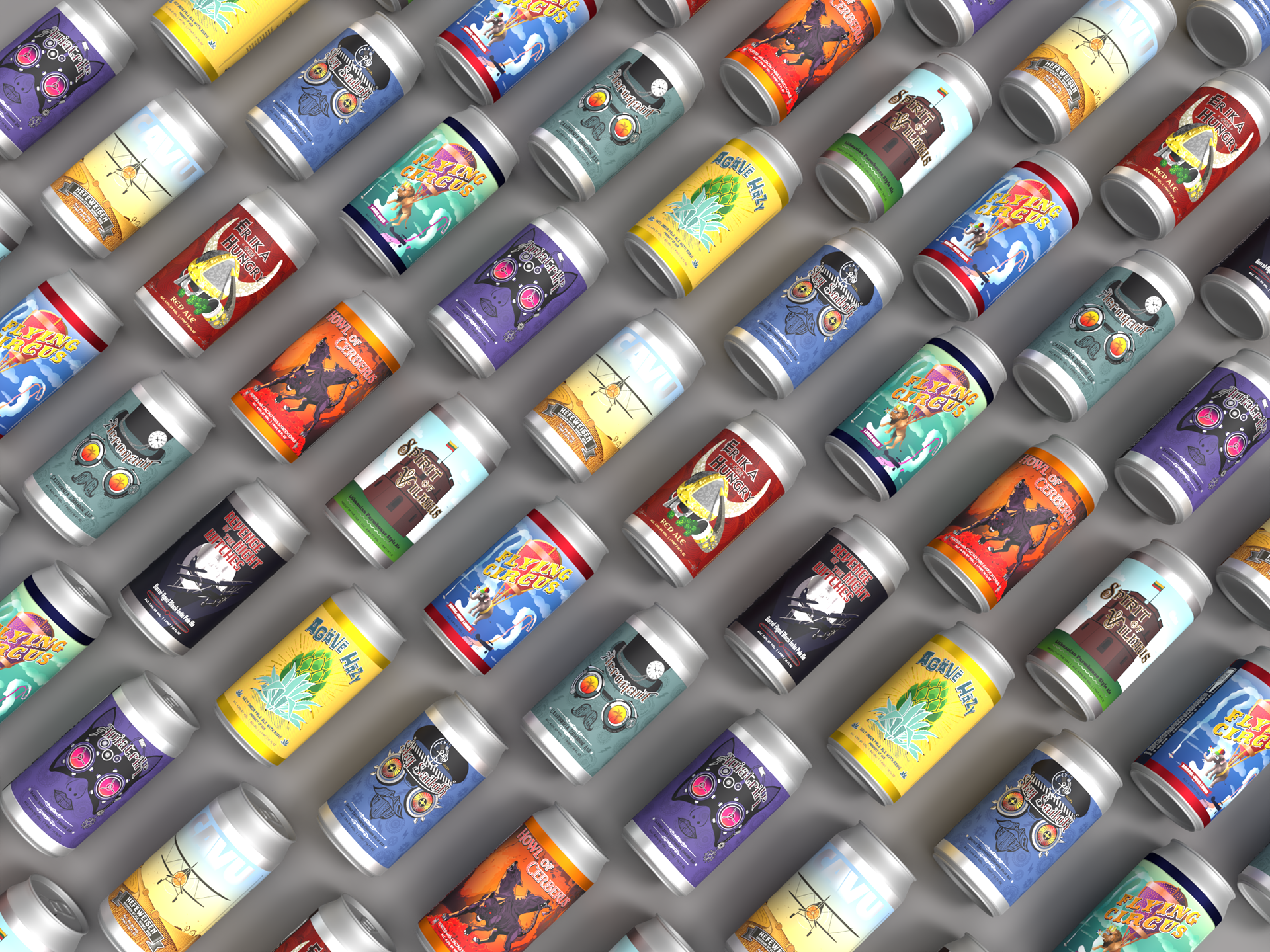 Additional photos showcasing various label designs.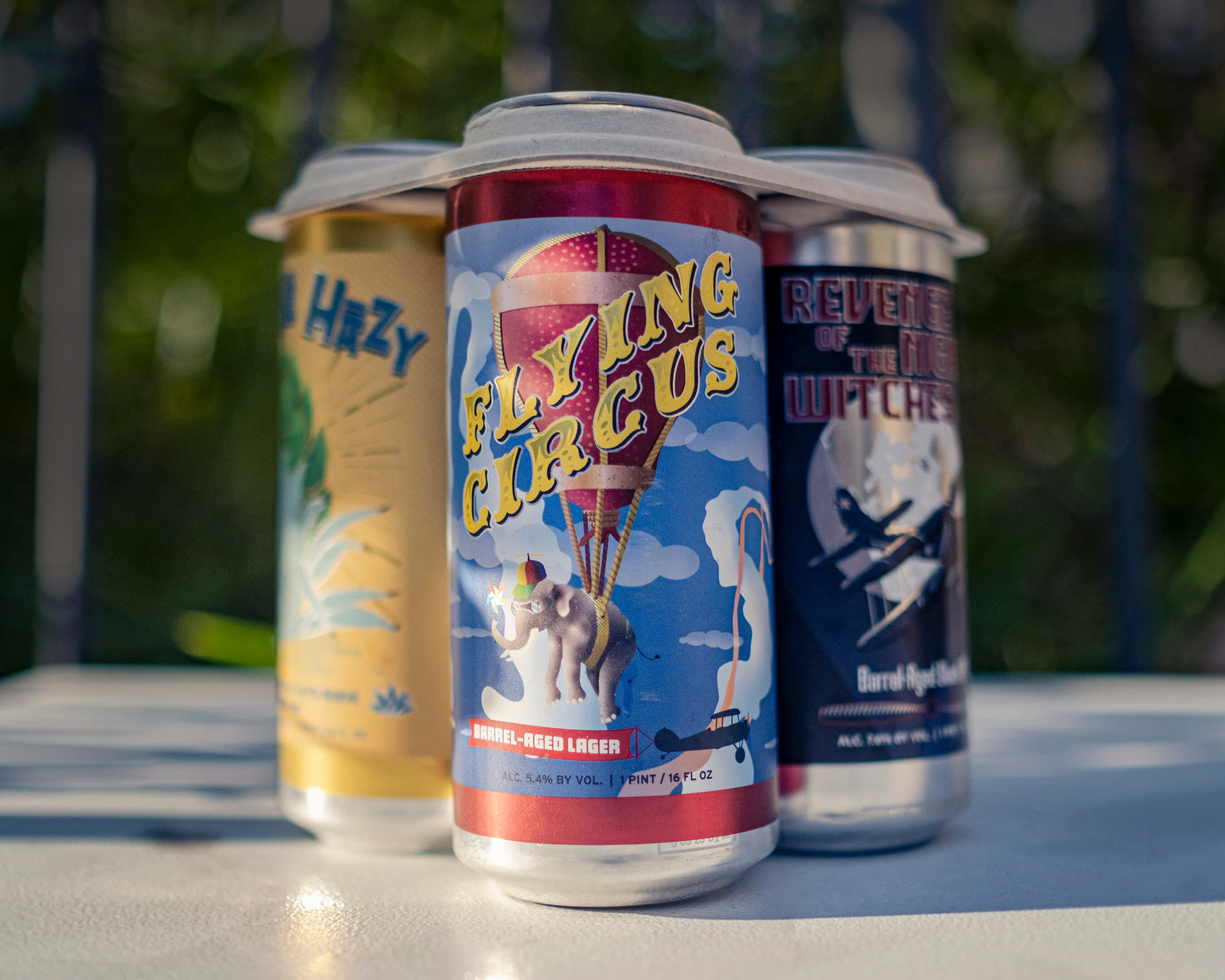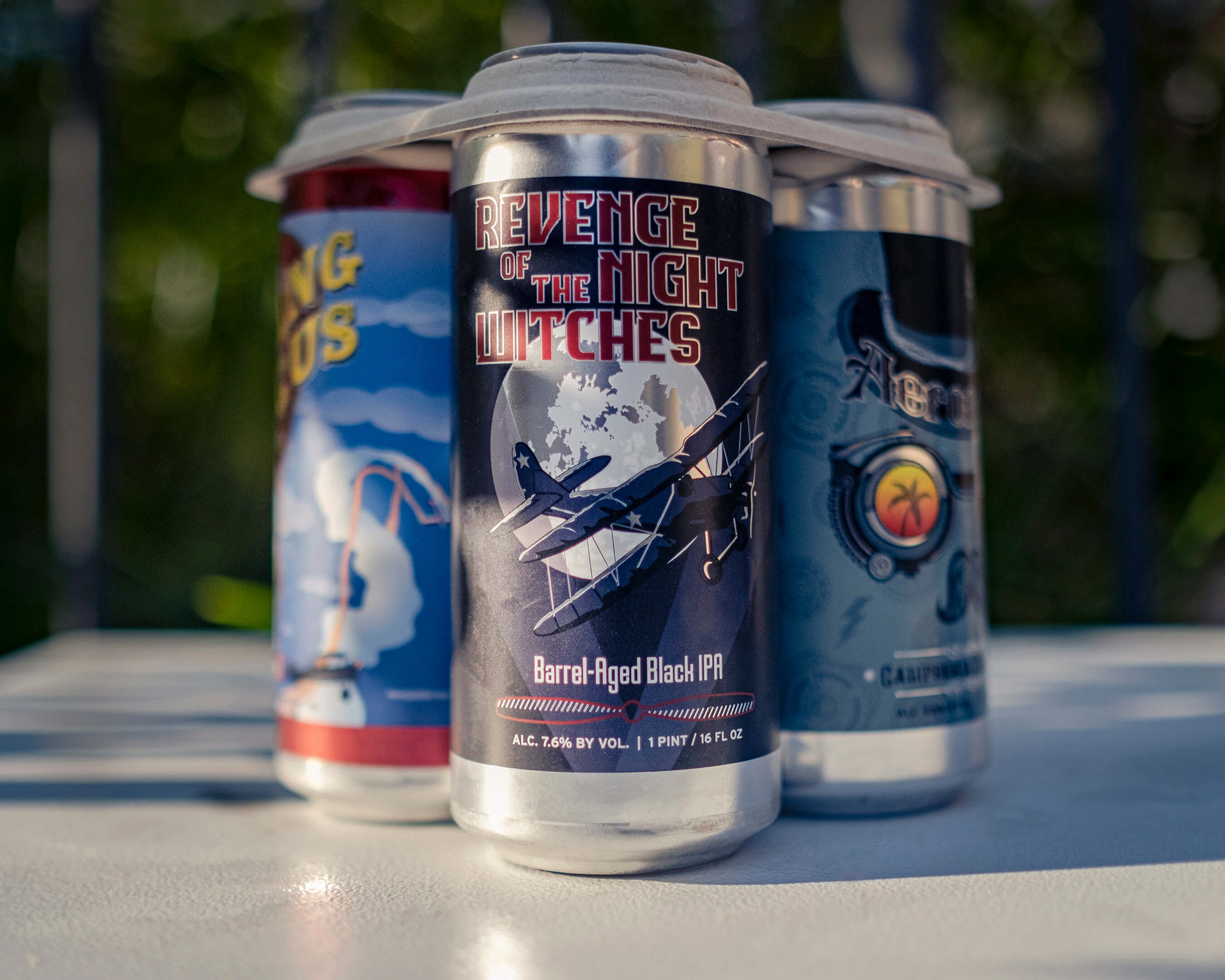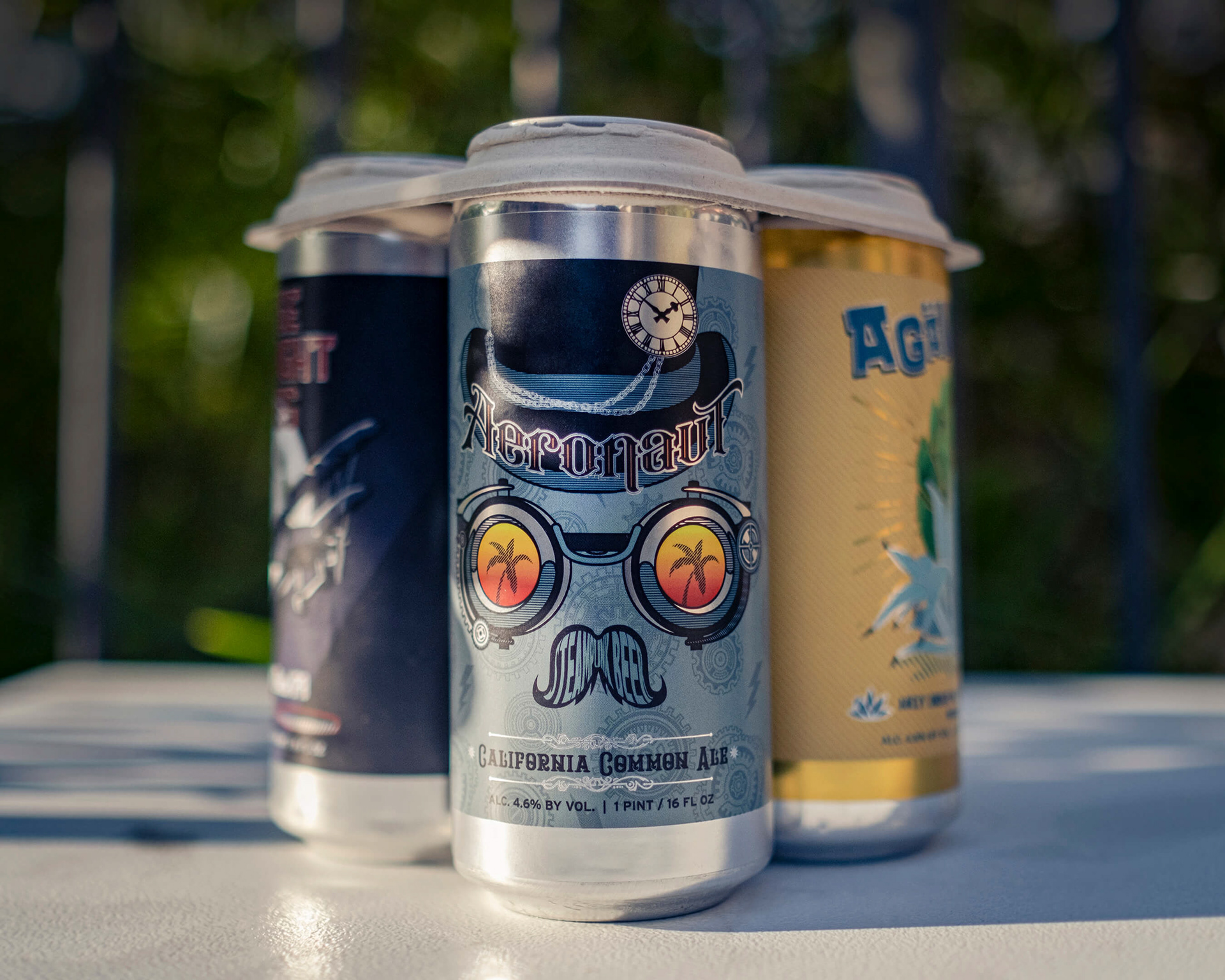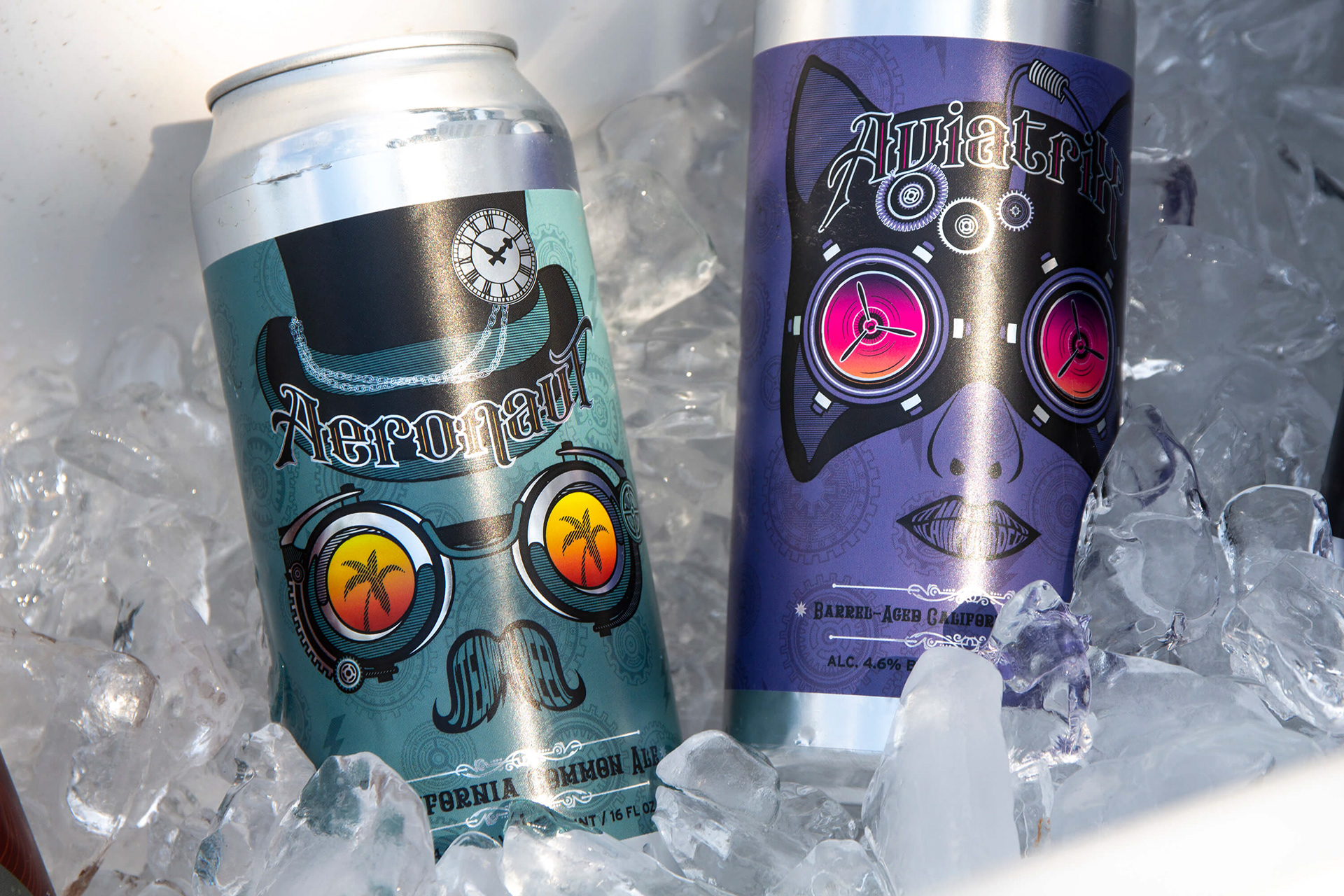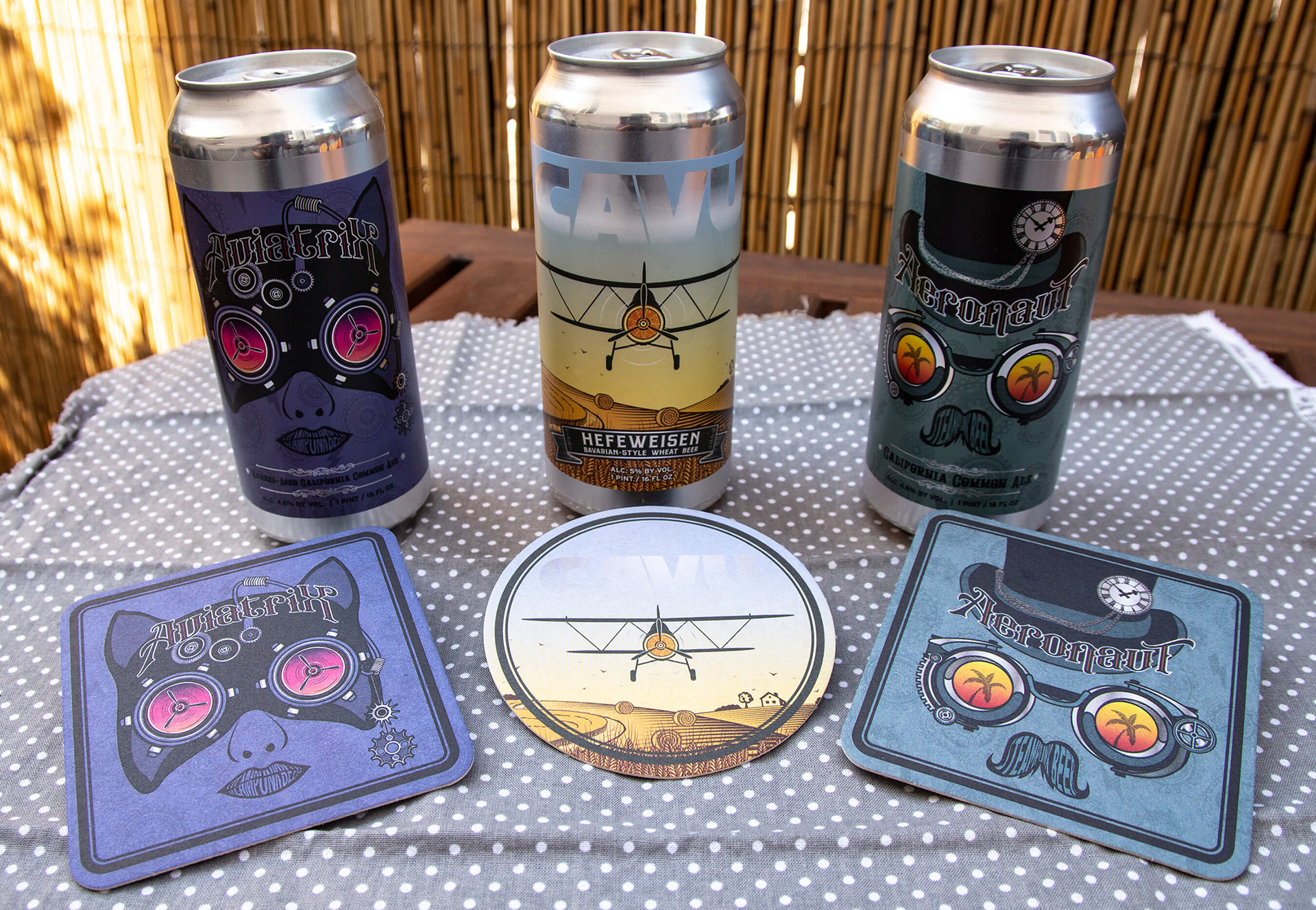 The award-winning can design setup, featuring 6 special plates for spot colors that resulted in the appearance of 5 metallic colors across the design (upper and lower color bands, the logotype, and the individual pinwheel segments).